Presented by Theatre Aezir
The Phoenix Lottery
Auburn Stage
Running Time: 1 hour and 55 minutes (including intermission)
Age Recommendation: 12+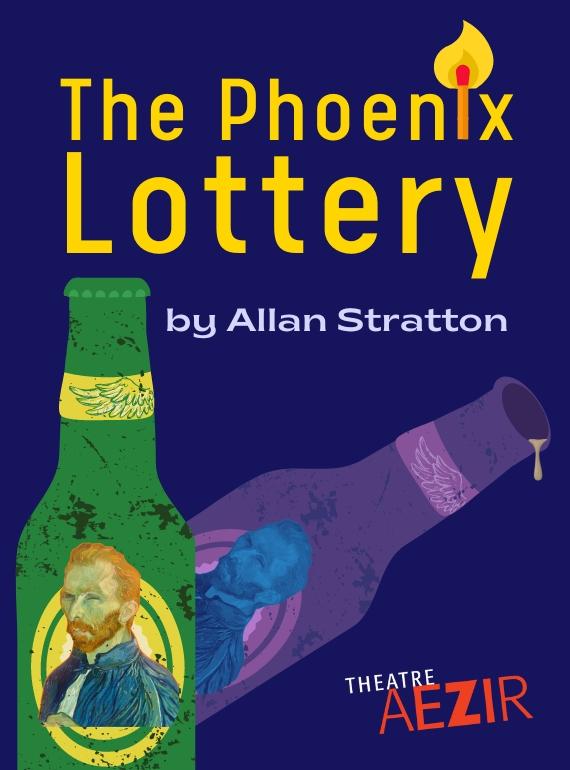 "It's ferociously funny and far too much of it is true …"  Richard Ouzounian, The Toronto Star
The Story
Edgar Beamish dies, leaving his corporate empire to his estranged son, Junior, who launches a charitable foundation with company assets.  Disaster ensues, bankruptcy appears certain.
But Junior has a fundraising inspiration, The Phoenix Lottery.  It offers its winner instant fame and fortune. Junior has an ally in the lottery winner, but powerful enemies include a slippery Vatican envoy, the ghost of Junior's father and a surprise spirit. An exploration of art, big business, untidy family relationships The Phoenix Lottery is a grand comedy told with outrageous wit and a keen eye for the masks with which society maintains the fiction of a moral world.
"Stratton's fast and funny farce pays an entertaining dividend to its lucky ticket holders.  It's a wicked, witty script that targets religion, the corporate world and the arts … " Noel Gallagher, The London Free Press.
The Cast
Jeff Culbert
Edgar Beamish
Tyler Lionel Parr
Vincent