Biographies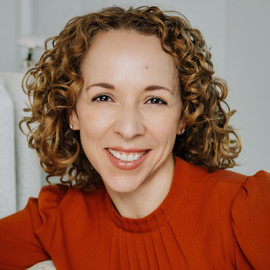 Rachel Peake
Artistic Director
Originally from Saskatchewan, Peake is a director and dramaturge of theatre and opera. From 2021 to 2023 she was the Associate Artistic Director of the Arts Club Theatre Company (Vancouver, British Columbia), Canada's largest urban theatre company. From 2017 to 2020 she was the Associate Artistic Director of the Citadel Theatre, where she led the Citadel's New Play Development initiatives. A testament to her artistic vision, in January 2023 she won the Ovation Award for Outstanding Direction for her work on Something Rotten!, produced by Theatre Under the Stars. Additional credits in musical theatre and opera include: The Betty Mitchell Award-nominated MacBeth (Calgary Opera), Sense and Sensibility (Arts Club), 9 to 5: The Musical (Citadel Theatre), and The Pearl Fishers (Vancouver Opera).
Rachel's inspired and diverse work in direction and dramaturgy is celebrated among audiences and her peers in the arts community across the country. Selected highlights include: directing Hyperlink (Elbow Theatre), which was nominated for a Critic's Choice in Innovation; directing and dramaturging the world première opera, Stickboy (Vancouver Opera); directing the première of The Contest of the Winds (Caravan Farm Theatre); and helming SexyVoices, a community-based creation piece about love and sex in the disability community for Realwheels Theatre – a Canadian disability theatre company based in Vancouver, British Columbia.
"Being the Artistic Director of the Grand Theatre is a dream job," describes Peake. "Two theatre spaces with such vibrant history and extensive recent renovations allow for the full breadth of programming I love – plays that spark joy, from the intimate to the spectacular.  I am excited to bring my family to London, to settle in, explore, and get to know this amazing community. We are living in challenging times, and I look forward to facing those challenges with energy, vision, and in partnership with the incredible team at the Grand."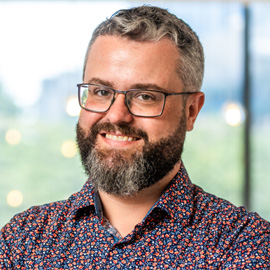 Evan Klassen
Executive Director
Originally from Winnipeg, Klassen has held a variety of leadership roles in the arts and culture sector, including most recently as the Managing Director at Western Canada Theatre. Prior to this, he was the Director of Artistic Operations and Production at the Winnipeg Symphony Orchestra. A steadfast advocate for the arts and volunteerism, he also holds senior roles on numerous boards and foundations, including: British Columbia Arts Council (Council Director), Professional Association of Canadian Theatres (Treasurer), Kamloops Centre for the Arts Society (Board Director), and the BC Interior Community Foundation (Board Director).
"Within theatre communities across the country, the Grand is highly respected for its quality work, excellent facility, and outstanding artistic and administrative leadership," remarks Klassen. "I am thrilled to be joining the Theatre at this pivotal time in its history, and look forward to building upon the strengths, successes, and the strong foundation laid down by the Grand's current executive and artistic directors."