Controlled Damage
January 17 to January 29, 2023
Opening Night January 20
Spriet Stage
By Andrea Scott
Directed by Ray Hogg
Running Time: 120 minutes
Age Recommendation: 10+
Title Sponsor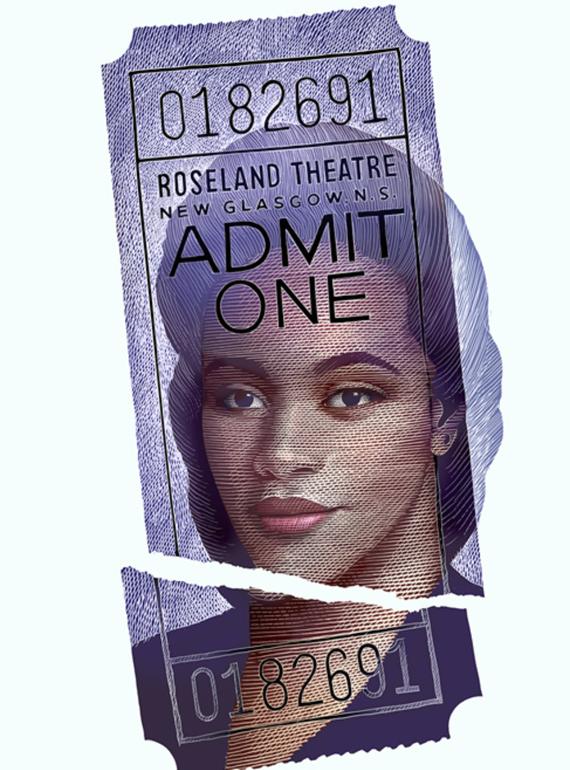 Upcoming Shows & Tickets
January 17, 2023 | 7:30pm Get Tickets
January 18, 2023 | 7:30pm Get Tickets
January 19, 2023 | 7:30pm Get Tickets
January 20, 2023 | 8:00pm Get Tickets
January 21, 2023 | 2:00pm Get Tickets
January 21, 2023 | 8:00pm Get Tickets
January 22, 2023 | 2:00pm Get Tickets
January 24, 2023 | 7:30pm Get Tickets
January 25, 2023 | 1:00pm Get Tickets
January 25, 2023 | 7:30pm Get Tickets
"I didn't do anything wrong."
The Story
On November 8, 1946, Black Nova Scotian, Viola Desmond walked into the whites-only section of the Roseland Theatre in New Glasgow, Nova Scotia. Unaware that the theatre was segregated, Viola took a seat on the main floor, instead of in the balcony where Black patrons were expected to sit. She was eventually arrested and dragged from the theatre.
In Controlled Damage, award-winning playwright Andrea Scott illuminates the story of Viola Desmond – a woman who took a stand against racial discrimination, by taking a seat at a theatre.
Enhance Your Experience
AfterWORDS
On Wednesday evenings, immediately after the performance, come up to the Drewlo Lounge for a brief guided discussion with Grand staff members, guest artists, and creative team members.
Wednesday, January 18, 2023
Wednesday, January 25, 2023
Creative Conversations
Enjoy cookies, tea or coffee, and stimulating discussion about Grand productions during Creative Conversations, pre-show in the Spriet Theatre. Arrive by 12:00pm to ensure you don't miss out on insights from host James Stewart Reaney prior to the 1:00pm matinee.
Wednesday, January 25, 2023
From the Stage Door
"It is so much more than a simple history lesson." - Halifax Presents
"There's so much interest in seeing Desmond's story dramatized that it's actually a tougher ticket to get than Hamilton." - The Globe and Mail
"Andrea Scott immerses audiences into a pivotal moment in Canadian history with incredible grace and power. It will captivate you. And, it will stick with you for years to come. We are truly honoured to have this powerful play on our stage." - Dennis Garnhum, Grand Theatre Artistic Director
The Cast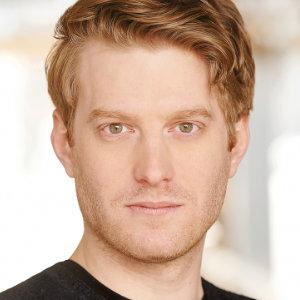 Wade Bogert-O'Brien
Man 3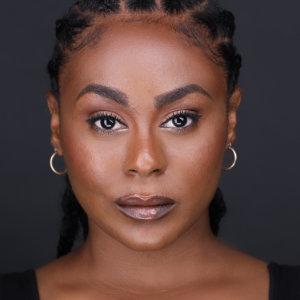 Krystle Chance
Woman 1
For the Grand Theatre: Debut.

Theatre Credits (Selected): We Will Rock You, Obeah Opera, DreamGirl, The Wizard of Oz, Newsies, Da Kink in My Hair. Musical Direction: Once on This Island (Lower Ossington Theatre); Songs for a New World (Randolph College).

Other: Krystle is the Vocal Head at the Conservatory of Music and the Arts, and Creator of Vocalfy, an online vocal training platform.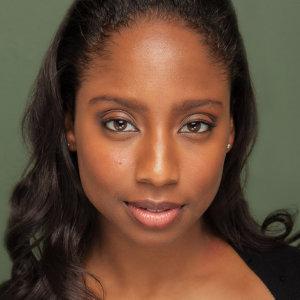 Starr Domingue
Woman 2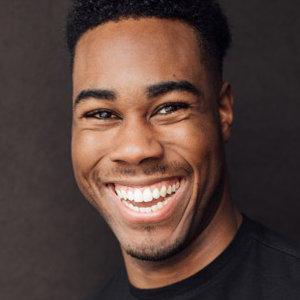 Cameron Grant
Man 1
For the Grand Theatre: Debut.

Theatre Credits (Selected): 1851: Spirit & Voice (Soulpepper); Serving Elizabeth (Stratford Festival); Getting Married, SEX, Henry V, Hounds of The Baskervilles, Madness of George III, Dracula (Shaw Festival); Happy Birthday Baby J (Shadow Theatre); Alice The Magnet (Theatre Animal). Playwriting: Meet Chloe (Carousel Players). Assistant Directing: Harlem Duet (Bard on The Beach); among men (Factory Theatre); the cecil hotel (Theatre Erindale).

Other: A graduate of Sheridan College & University of Toronto, Mississauga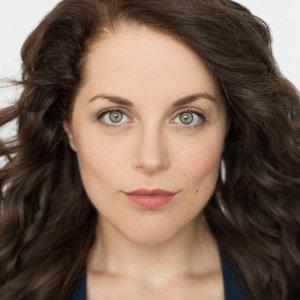 Kaylee Harwood
Woman 4
For the Grand Theatre: Debut.

Theatre Credits (Selected): The Invisible (Catalyst); Beautiful: The Carole King Musical (1st & 2nd National Tours); Jesus Christ Superstar (Broadway, Stratford, La Jolla Playhouse); Camelot (Stratford); Cabaret, Trifles, The Light in the Piazza (Shaw); Radio City Christmas Spectacular, Sweeney Todd (Citadel); The Sound of Music, My Fair Lady (Western Canada Theatre); Les Misérables (Arts Club); The Jazz Singer (HGJTC); Musical Stage Company, Niagara Symphony.

Film and TV Credits: Star Trek: Strange New Worlds, Workin' Moms, Luckiest Girl Alive, Mayday, Christmas Movie Magic, Reign, Good Witch, America's Got Talent, The Tony Awards.

Other: www.kayleeharwood.com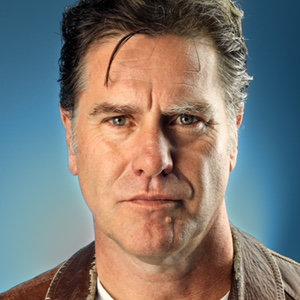 David Keeley
Man 4
For The Grand Theatre: Debut.

Theatre Credits (selected): Mamma Mia (Broadway); Urinetown - Dora Award (CanStage); Rock of Ages, Billy Elliot (Mirvish); True Love Lies (Factory Theatre) Renovations for Six (Theatre Aquarius); Wrong Son (NAC); Light in The Piazza (Theatre Calgary); Children of God (Canadian Tour); Liberty Valance RoyalMTC); Hamlet, Richard III, Coriolanus, Oklahoma, Fuente Ovejuna, Trojan Women, The Three Musketeers (Stratford Festival).

Film/TV(selected): Manchurian Candidate, Akilla's Escape, The Barrens, Ten Truths About Love, Albatross, Heartland, Copper (Series Regular), Designated Survivor, Suits, Good Witch, Murdoch Mysteries.

Other: davidkeeley.ca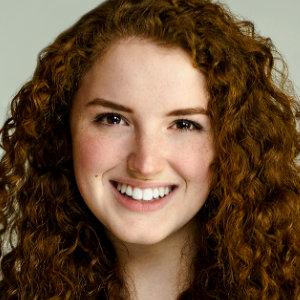 Dominique LeBlanc
Fiddler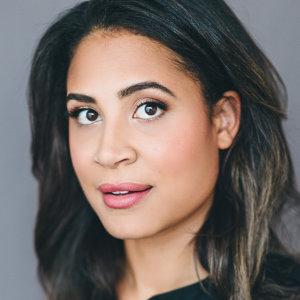 Beck Lloyd
Viola Desmond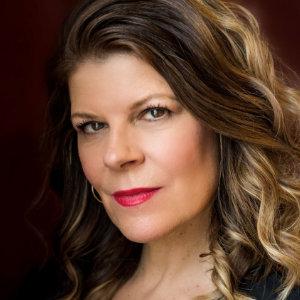 Monique Lund
Woman 5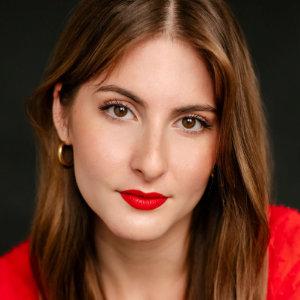 Gracie Mack
Woman 5
For the Grand Theatre: Debut.

Theatre Credits (Selected): Chicago (Stratford Festival); Fame (Randolph Theatre).

Film and TV Credits: The Way of Life (2022)

Other: Graduate from Randolph College with the Triple Threat and Governor General Award. dacostatalent.com/gracie-mack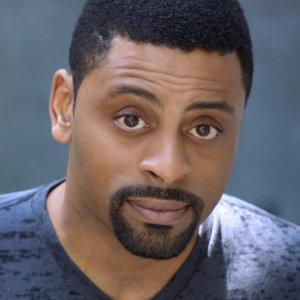 Stewart Adam McKensy
Jack
For the Grand Theatre: Joseph and the Amazing Technicolor Dreamcoat.

Theatre Credits (Selected): "Lola" in Kinky Boots (Arts Club); Caroline or Change (Musical Stage/Obsidian); Brigadoon, The Horse and His Boy, Me and My Girl, Ragtime (Shaw Festival); The Wizard of Oz, Kinky Boots (US National Tour/Mirvish Productions); Hairspray, The Producers (Mirvish Productions); "Beast" in Beauty and the Beast, James and the Giant Peach (Young People's Theatre); "Sebastian" in The Little Mermaid, The Buddy Holly Story (The Globe); To Kill a Mockingbird, My One and Only (Stratford Festival).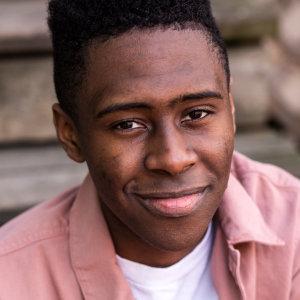 Danté Prince
Man 2
Production Team

Ray Hogg
Director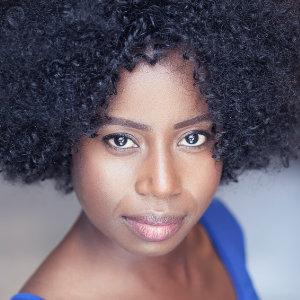 Lennette Randall
Assistant Director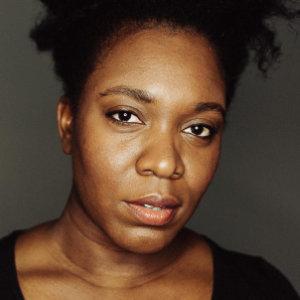 Alexandra Kane
Music Director/Composer
For the Grand Theatre: Elf - the Musical, Finding Black Joy, Grand Re:Opening Festival, Comfort and Joy, Home for the Holidays.

Theatre Credits (Selected): Ride the Cyclone, The Wizard of Oz (Sudbury Theatre Centre); Dixon Road (Musical Stage Company); The Hunchback of Notre Dame, Disney Hero's and Villains ( AK Arts Academy); The Little Mermaid (Musical Theatre Productions).

Film and TV Credits (Selected): Black is Beautiful, Fracture, Nova:Prime, Shelter

Other: Graduate of the B.MusA program at Western University, Graduate Certificates in Corporate a communications and public relations from Fanshawe and Diversity and Inclusion from Cornell University.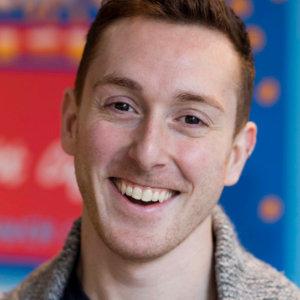 Brian Dudkiewicz
Set Designer

Ming Wong
Costume Designer

Jareth Li
Lighting Designer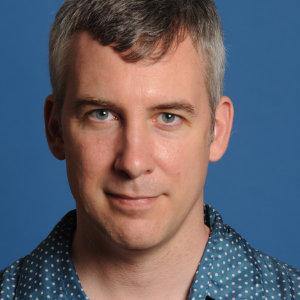 Richard Feren
Sound Designer
For the Grand Theatre: Grand Ghosts, Every Brilliant Thing, The Wars, Silence.

Theatre Credits (Selected): Hamlet (Stratford Festival); The Cold War (VideoCabaret); Public Enemy, As You Like It, Much Ado About Nothing, Measure For Measure (Canadian Stage); Every Brilliant Thing, Perfect Wedding, Miss Caledonia (Thousand Islands Playhouse); The Flick (Outside the March/Crow's Theatre).

Film/TV (Selected): Going, Going (short film by Fiona Highet); Carmen (feature film score).

Upcoming: Frankenstein (Kidoons/Wyrd Productions)

Other: Richard has been creating music and soundscapes for theatre, dance & film since 1992. He has won seven Dora Awards, the 1999 Pauline McGibbon Award, and was the first sound designer ever shortlisted for the Siminovitch Prize, in 2012.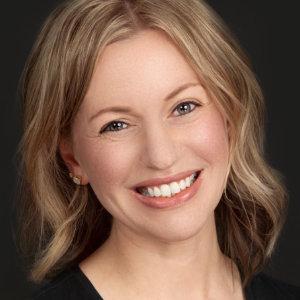 Suzanne McArthur
Stage Manager
For the Grand Theatre: 13th season.

Theatre Credits (Selected): Hamlet-911, Hosanna, The Tempest (Stratford Festival); The Birds and the Bees, Aladdin: The Panto, Snow White: The Panto, Weekend Comedy, Perfect Wedding (Drayton Entertainment); The Fixer-Upper, It's Your Funeral, Lunenburg, Buying the Farm, Birds of a Feather, Storm Warning, Wrong for Each Other, Knickers! A Brief Comedy (Port Stanley Festival Theatre); The Normal Heart (Studio 180/Buddies in Bad TimesTheatre); Forests (Tarragon Theatre); Beauty and the Beast (Silver Mist Productions).

Upcoming: Controlled Damage, Homes: A Refugee Story (Grand Theatre)

Other: Love to Phil, Michael and Charlie.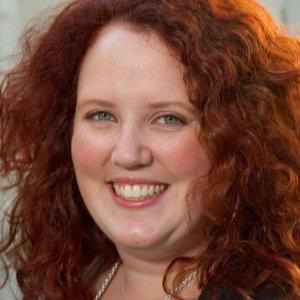 Melissa Cameron
Assistant Stage Manager
For the Grand Theatre: Grow, ReOpening Festival - Seeds of Self & One Year, Grow, Chariots of Fire, Once.

Theatre Credits (selected): Anne of Green Gables, Munschables (Charlottetown Festival); Sweeney Todd, The Gamblers, The Prince of Homburg, I Claudia, The Last of Romeo & Juliet, Offline (Talk is Free Theatre); Miracle on 34th Street (Chemainus Theatre Centre); The Last 5 Years, She Loves me, The 39 Steps (Rose Theatre, Brampton); Legally Blonde (Theatre Sheridan); Gin Game, Cottagers & Indians, Crimes of the Heart, Boeing Boeing, Dial M for Murder, A Moon for the Misbegotten, Barefoot in the Park (Watermark Theatre)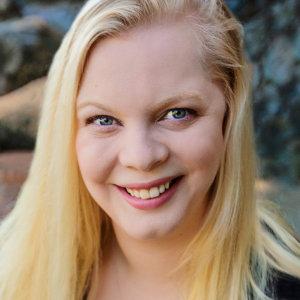 Kelsey Cain
Apprentice Stage Manager
For the Grand Theatre: Debut.

Theatre Credits (Selected): The 39 Steps (Chemainus Theatre Festival); Bon Appetit and the Italian Lesson (Pacific Opera Victoria); The Incredible Adventures of Mary Jane Mosquito (Kaleidoscope Theatre for Young People); Flight (Pacific Opera Victoria)
Sponsors
Title Sponsor