World Premiere
Homes: A Refugee Story
February 21 to March 5, 2023
Opening Night February 24
Auburn Stage
Written by Winnie Yeung and Haysam Kadri
Adapted from the book by Abu Bakr Al Rabeeah and Winnie Yeung
Running Time: 80 minutes (no intermission)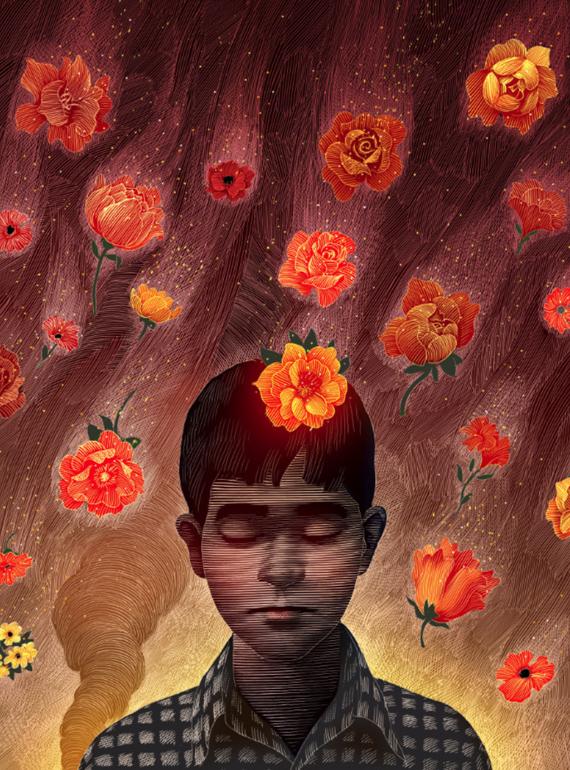 Upcoming Shows & Tickets
February 21, 2023 | 7:30pm Get Tickets
February 22, 2023 | 7:30pm Get Tickets
February 23, 2023 | 7:30pm Get Tickets
February 24, 2023 | 8:00pm Get Tickets
February 25, 2023 | 2:00pm Get Tickets
February 25, 2023 | 8:00pm Get Tickets
February 26, 2023 | 2:00pm Get Tickets
February 28, 2023 | 7:30pm Get Tickets
March 1, 2023 | 7:30pm Get Tickets
March 2, 2023 | 7:30pm Get Tickets
"We just have to keep living."
The Story
What is it like to live through a civil war?
Based on the award-winning novel by the same name, Homes: A Refugee Story tells the remarkable true story of the Al Rabeeah family and their harrowing journey in finding a safe place to call home. From Iraq, to Syria, to Canada, in this heart-wrenching solo performance, audiences will join the young Abu Bakr Al Rabeeah as he recounts his years in Syria and the juxtapositions of growing up in a war zone: horrific, unimaginable events punctuated by soccer, cousins, video games, and the love of friends and family.
SUBSCRIBER ADD ON – 15% OFF!
Offer only redeemable through Box Office. Must be a renewed or new 6-show Spriet Stage Subscriber to access offer.
Enhance Your Experience
AfterWORDS
On Wednesday evenings, immediately after the performance, join us for a brief guided discussion with guest artists, creative team members, and Grand staff members.
Wednesday, February 22, 2023
Wednesday, March 1, 2023
 
From the Stage Door
"When I first read this novel, I was mesmerized. I was uplifted by this young boy's resilience, horrified at the violence he navigated, and deeply grateful for his honesty and reflection. I can't stop thinking about this powerful story, and believe that you too will feel the same after experiencing this illuminating world premiere." – Dennis Garnhum, Grand Theatre Artistic Director