Presented by The Gordon Jeffery Music Foundation
The Jeffery Concerts
2022/23 Season
Arthur Rowe, Artistic Director
April 1 to April 29, 2023
Wolf Performance Hall (251 Dundas St) & St John the Evangelist Church (280 St James St)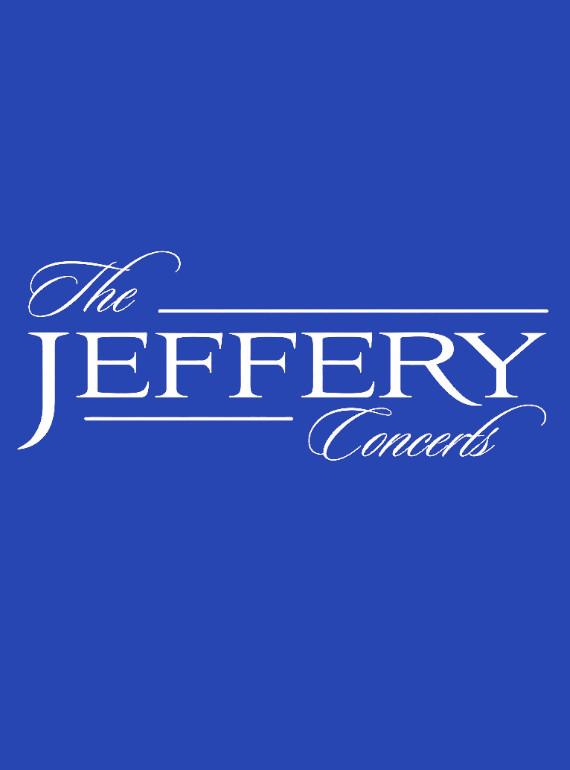 Upcoming Shows & Tickets
The Jeffery Concerts is a series of exceptional chamber music concerts presented by the Gordon Jeffery Music Foundation. Featuring Canadian and internationally renowned artists, concerts are held in the intimate Wolf Performance Hall and St John the Evangelist Church. 
Due to the current rise of COVID-19 cases in the London area and in order to keep our patrons and artists safe, the Jeffery Concerts will require the wearing of masks until further notice.
The Jeffery Concerts will follow the most recent Ontario Public Health Measures which allow businesses and organizations to implement their own rules and policies related to masking within their settings.
● ● ●
Dear Friends of the Jeffery Concerts,
We are delighted to once again be presenting a full season of exciting musical events here in London in the 2022/23 season! As Wolf Hall is in great demand next season, we are excited to present four of our concerts in the lovely acoustic of St John's Church...
The series begins and ends with past winners of the Banff International String Quartet Competition. We welcome back the Dover Quartet to open the series, and our final concert features the Viano String Quartet. I look forward to joining the Vianos in Dvorak's gorgeous piano quintet.
Between those events, Jonathan Crow and I will complete the cycle of Beethoven Violin Sonatas, and new London residents - organist Yulia Draginsky and cellist Susan Millar Boldissar - present a joint concert. We also have an increased focus on music of our time in several concerts this season. The fabulous percussion ensemble TORQ returns, as does award-winning cellist Cameron Crozman in an exciting program of very old and very new music, all for solo cello. Finally, we welcome back the New Orford String Quartet together with pianist Philip Chiu and mezzo-soprano Marion Newman.
Arthur Rowe
Artistic Director
● ● ●
TorQ Percussion Quartet
Sat. April 1, 2023 | 7:30PM
Wolf Performance Hall
251 Dundas St
A variety of works for pitched percussion instruments will be highlighted in the first part of the TorQ concert. In the second half, they will present "Light Years-Dark Matter" - an immersive, spatial program involving projections, videos, lighting with the audience being centred in the experience.
Viano String Quartet and Arthur Rowe, piano
Sat. April 29, 2023 | 7:30PM
Wolf Performance Hall
251 Dundas St
Piazzolla: Introducción del Ángel
Lau: String Quartet No. 5 "The Train to Improbable Places"
Beethoven: String Quartet no. 11, Op. 95 "Serioso"
Dvořák: Piano Quintet in A major, Op. 81