In the Spotlight:
Alexis Gordon, Actor & Grand Theatre Board of Directors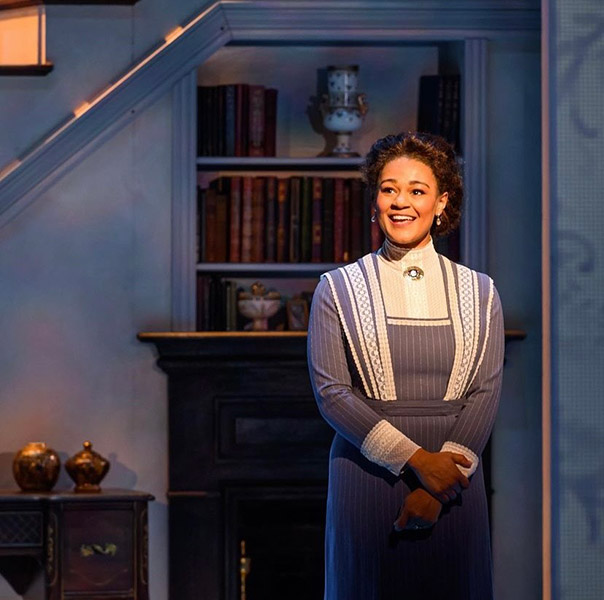 Alexis Gordon in Mary Poppins
For London-born actor, Alexis Gordon, the Grand Theatre has always held a special place in her heart. After all, it was the place where she saw her first professional staged production – Oklahoma! Since that moment as a Grade 10 student, Alexis became determined to pursue a career as an actor and to one-day perform on that very stage. Fast-forward to December 2017, where Alexis made her Grand debut as Belle in a "Christmas Carol" and subsequently welcomed back for roles in "Mary Poppins" (2019) and "The Grand Re: Opening Festival - Finding Black Joy" (2021).
In March 2022, Alexis will once again take to the Spriet Stage to perform one of her most challenging roles to date: the role of Ma in the North American premiere of "Room," by Emma Donoghue. Following the two-time suspension of the show due to the COVID-19 pandemic, the award-winning actor, and member of the Grand Theatre Board of Directors, is ready to finally bring the show to her hometown – where she can inspire and engage the next generation of London actors.
Favourite Play or Musical?
So tricky to pick just one! My top four right now are: Musicals: She Loves Me by Bock & Harnick and Sondheim's Into the Woods; Plays: George C. Wolfe's The Colored Museum and Tennesse Williams' The Glass Menagerie.
What projects are you currently working on or have on the horizon? 
I am currently working on Emma Donoghue's Room at the Grand as Ma – third time (trying to open) the charm! I'm also co-creating, through Talk Is Free Theatre, two programs aimed at fostering more communicative and compassionate collaborative spaces for all artists involved in a theatre creation process: "ARKS" and a "Two-Way Mentorship" Program.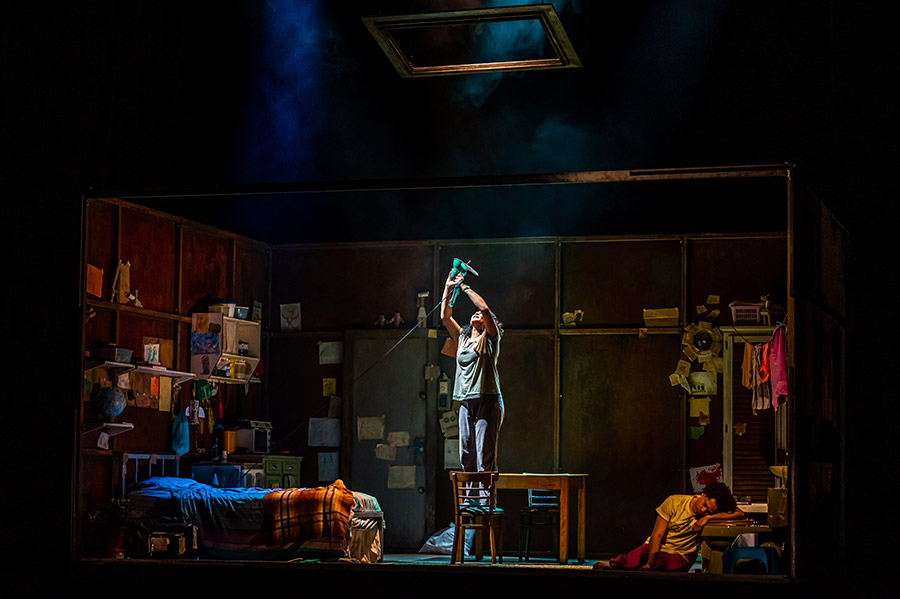 Alexis Gordon and Brandon Michael Arrington in Room. Photo by Dahlia Katz.
What, or who, inspires you most?  
Those who inspire me most (in no specific order) are: Associate Artistic Director at The Shaw Festival, Kimberley Rampersad; six-time Tony Award Winner, Audra McDonald; and my mom!
Why is it important to recognize Black History Month today?
It is important to recognize Black History 365 days a year, but fun to highlight it in February! Support, follow, buy, raise up, and share the works of Black Artists as much as you can this month, but continue to seek out new and diverse talent as much as you can in your daily life!
What role can The Grand Theatre play in advancing Black rights and better supporting Black communities?
Hire and seek out more diverse talent. Create a playbill that focuses on diverse talent. Create a safe space for diverse talent to want to come to the Theatre and be celebrated. We've started those steps, and we can continue to build in that way!
Discover further individuals who are making a GRAND impact – on and off the stage