In the Spotlight:
Jennifer Slay, Grand Theatre Board of Directors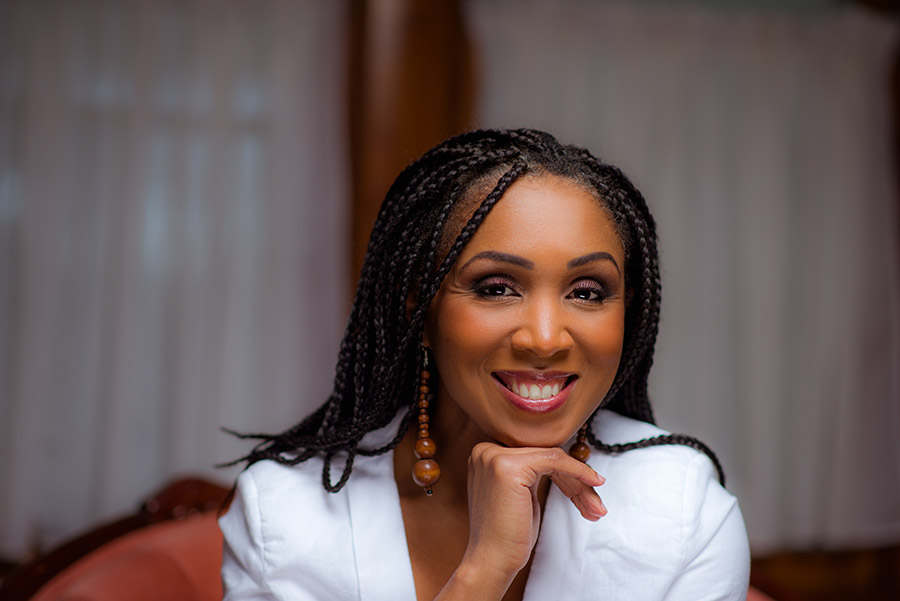 Hailing from Thompson, Manitoba – the hub of the North – proud member of the Grand Theatre Board of Directors and leader of Jennifer Slay Counseling & Coaching, Jennifer Slay speaks to the Grand in February 2022 about her inspirations, projects, and the importance of recognizing Black history, and voices, throughout the year.  
Favourite Play or Musical?
Hard to choose – Lion King, Phantom of the Opera (music is AMAZING), and Cats (It has a special place in my heart as it was the first production that I remember seeing in a theatre.)
What projects are you currently working on or have on the horizon? 
Through my co-founding project – All Women L.E.A.D. – we are preparing for an online event to celebrate International Women's Day.  #BreaktheBias; www.allwomenlead.ca
What, or who, inspires you most?  
My late grandmother and my parents, because they taught me from a young age that no matter what challenges I face, I can always overcome them. They demonstrated this in the way that they lived/live their lives, and how they raised my sister and me. They also did not allow me to complain or wallow when I failed, they made me reflect and try to do better next time. 
Why is it important to recognize Black History Month today?
Truthfully, I wish we did not have to have a Black History Month because it is evidence that Black History (which is in fact World History) has been omitted in our educational institutions. However, since we must live in the reality that we are in, I LOVE Black History Month because it's a celebration of how far we have come and how far we will go. It would be wonderful if we all took the time to learn about Black History throughout the year. 

The importance of Black History can be related this way – let's say that you have a 1000-piece puzzle and it is starting to come together, you – naturally – start to feel excited BUT then you can't find some key pieces. There are some pieces missing. Black History is the puzzle piece(s) missing from our World History. You will never have the whole picture if it is not recognized and appreciated for what it is.
What role can The Grand Theatre play in advancing Black rights and better supporting Black communities?
Exposure, exposure, exposure. 95 per cent of what we do – how we think, choices we make – are subconscious. Our daily experiences impact how we view the world, therefore having people who look like you working in various parts of the theatre – on stage, behind stage, in management, volunteering, etc. – is so important. Having plays that expose viewers to different cultures – vital!  Entertainment has been supporting people through the toughest of times since the dawn of time – what we see and hear is critical to the advancement of equity issues within the Black community.
Discover further individuals who are making a GRAND impact – on and off the stage