In the Spotlight:
Ray Hogg, Director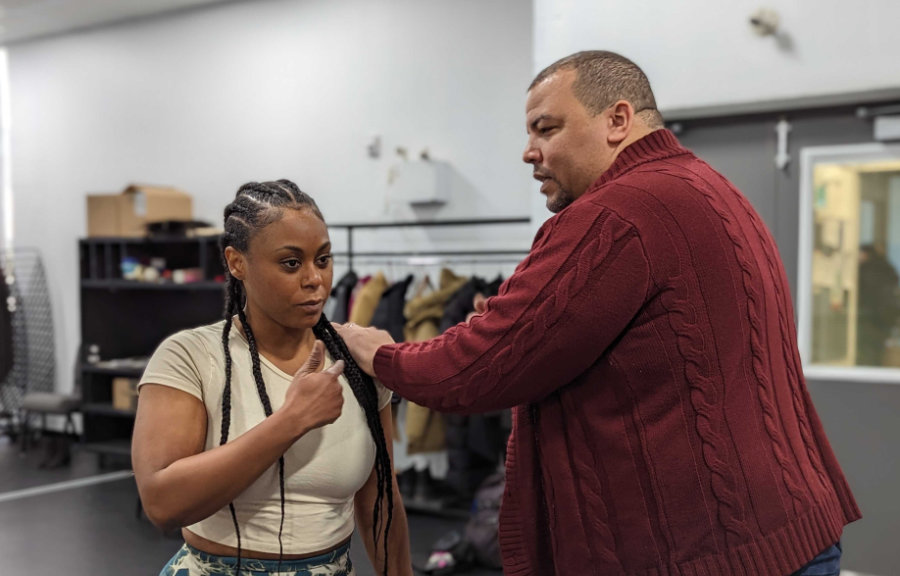 If you were to ask Ray Hogg if there was one item that he could not live without, he would say his day-timer. And, no wonder! The notable Canadian director, choreographer, and educator regularly has multiple projects on-the-go through his various roles as Founder of Prime Mover Theatre Company, Artistic Director at The Musical Stage Company, and the Affiliate Artist at Neptune Theatre.
In January 2023, Ray will add a new project to his day-timer by making his Grand Theatre debut as director of Controlled Damage by Andrea Scott. While originally attracted to the production for its strong storytelling, charismatic playwright, and unique theatrical traits, the production has taken on a new meaning for the director – one that extends beyond the parameters of the stage and into the moral fabric of society.
What differentiates you as a director in the Canadian landscape?
I think my worldview differentiates me as a director. I am always looking for ways to lift the veil on polite society to see the aspects of our lives that we keep hidden – yet all experience.
In my work, I also aim for what I call: the shock of recognition. So, when you are experiencing one of my shows, at some moment you will hopefully unexpectedly see yourself on stage.  It could be literally seeing yourself represented on stage, or it could be your neighbour, or a member of your family – your auntie Janice, your grandpa Howard, your cousin Janet. In my work, the truth of your lived experience is presented in front of you – it should be shocking, and yet delightful!
Ray, tell us about Prime Mover Theatre Company.
I founded Prime Mover Theatre Company in 2020. It has a really simple mission, which is to elevate and champion marginalized artists, and their work, in large-scale spaces across the country. Our offerings include programs that help further refine an artist's skills, a database of marginalized artists, and brokering co-productions to get more marginalized pieces on stage.
I originally established the mission for the company when I was asked to direct da Kink in my Hair in Vancouver ahead of its 20th anniversary. This is a classic show that, for some reason, has not been produced in our country as much as other Canadian classics. It was ground-breaking when it was first premiered, had an incredible trajectory (from Fringe Festival, to commercial production with Mirvish at the Princess of Wales Theatre, to Global Television), and is produced in theatres all over our world – but, for some reason, not here in Canada. So, I thought to myself, "why isn't this play being produced more here?"  This question, coupled with my desire to ensure that my children and future generations inherit a legacy of Canadian classics that truly reflects the population of Canada, is ultimately what ignited the Company.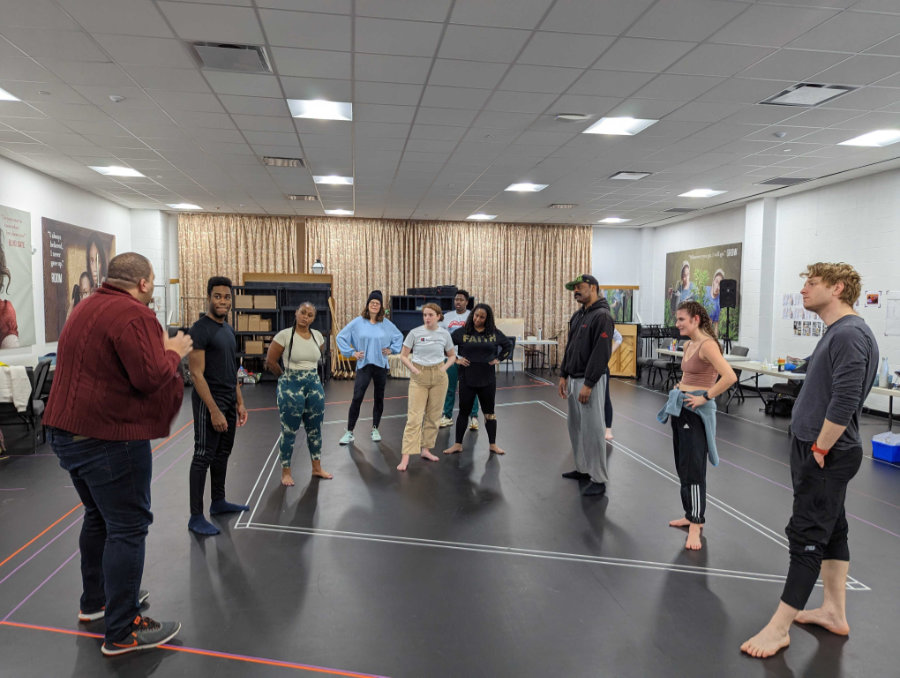 What inspired you, or drew you, to direct Controlled Damage?
If you've ever met Andrea Scott, you know how charismatic, how personable, and how brilliantly expressive she is. When I first met her, I was immediately drawn to her and her art. Working on one of her pieces became a bucket list thing for me, and I knew I would do anything to be a part of her work.
I also love the form of the piece! I love an ensemble, a Greek-style chorus, and mask work – Andrea has so brilliantly woven these aspects within her play. These elements really spoke to me, and my strengths in using movement and song to tell a story.
Finally, this story is so poignant and the message is so strong. Viola inspires you to stand firm in your beliefs! This message is felt within every aspect of this play. And, Viola's bravery isn't only exemplified in her standing firm in the Roseland Theatre, but also in standing firm with her own community, the law, and – in the big picture – white supremacy.
What do you hope people will take from this production?
What I hope people walk away thinking is: what can I do? How can I participate in creating a Canada where everyone feels included? This is why in my productions, I start with the shock of recognition. Let's say you see your neighbour Don somewhere in this play. My hope is that when you leave the Grand you think, 'What can I do to make life better for Don and Don's family?' This would be a dream for me.
That sounds heavy – I know. I don't want people to think this a completely serious piece, because there is so much joy too. The music is beautiful and the story will uplift you. Plus, the overall message, that you don't need to be a hero to make a life-altering change, is so inspiring!
Why is this play so relevant today?
It's important because, without wallowing in the misdeeds of our ancestors, we still need to honestly speak on them. I always say that, "if you can name it, you can tame it." Racism and bias still exist, and while we shouldn't be beating ourselves up and wallowing in guilty feelings, we do need to name things and ask ourselves "how can we ensure that this doesn't happen again?" In Canada, I think we are still in the process of naming things, but haven't got to the part where we ensure it never happens again. So, as part of a larger reckoning, and a larger reconciliation of society, stories like this are really important; they contribute to naming issues that we face societally. Before reconciliation, we must honestly speak our national truths.
I also think this play is important today because we don't talk about the autonomy, resolve, determination, resilience, and bravery of women enough – especially when it comes to Black women. And, this play is entirely centred around one brave, Black woman.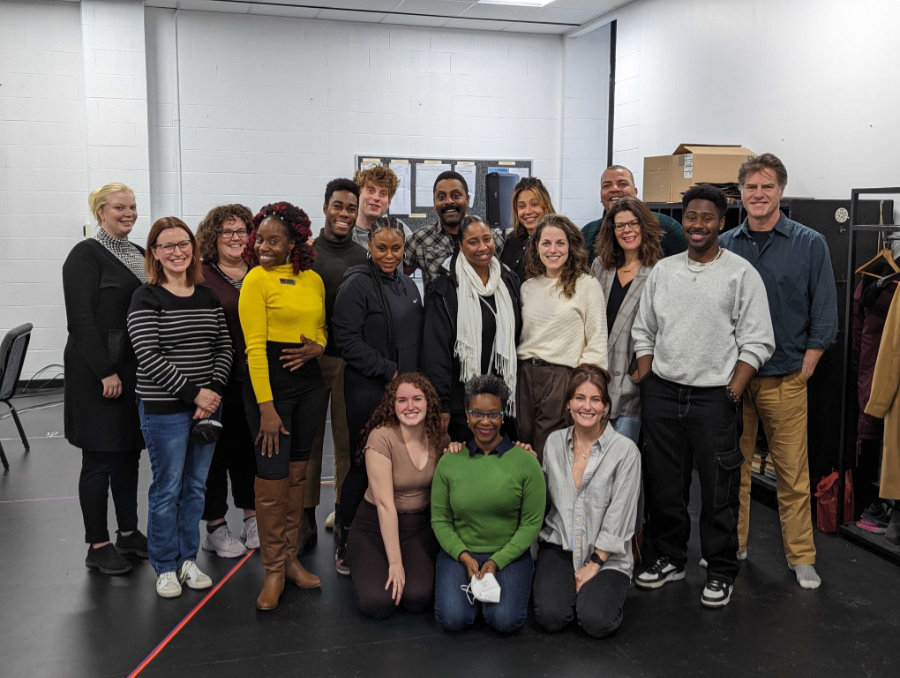 We understand that choreography/movement will play a major role in the show. Can you elaborate?
Whenever there is a Greek-style chorus in a play, I have to ask myself, "why are they here?" As a director, I immediately like to justify their existence in their world. Once I have this determined, I then need to figure out how I am going to use them to bring clarity to the story. And this clarity can often be found through movement.  
"The body doesn't lie" is one of my favourite Martha Graham quotes. While our words may say one thing, our bodies are always telling the truth. For me, it's unimaginable to have a piece like Controlled Damage, with so much music and a chorus, and to not have movement to help clarify the truth of the subject.
Now, in this show, audiences shouldn't necessarily expect full classical ballet choreography. It's more of a heightened physical reality. But, who knows? We start rehearsals next week, and as the cast explores the piece and their characters, things could change. That's the beauty in making theatre like this!
You're known for presenting large-scale virtuosic, visually-stunning, viscerally-moving theatre. Can you provide any hints or insights into how this may play in Controlled Damage?
Oh, I don't want to give anything away! Let's say this:  I have a great desire to be a minimalist, and yet I have pretty major maximalist sensibilities. I believe in humility and showing off in equal measures - spectacle isn't necessarily a bad word in my vocabulary… My hope is that what we have done with our cast, crew, and team of designers will surprise audiences in an exciting way, and help them literally and figuratively see themselves in Controlled Damage.
Discover further individuals who are making a GRAND impact – on and off the stage