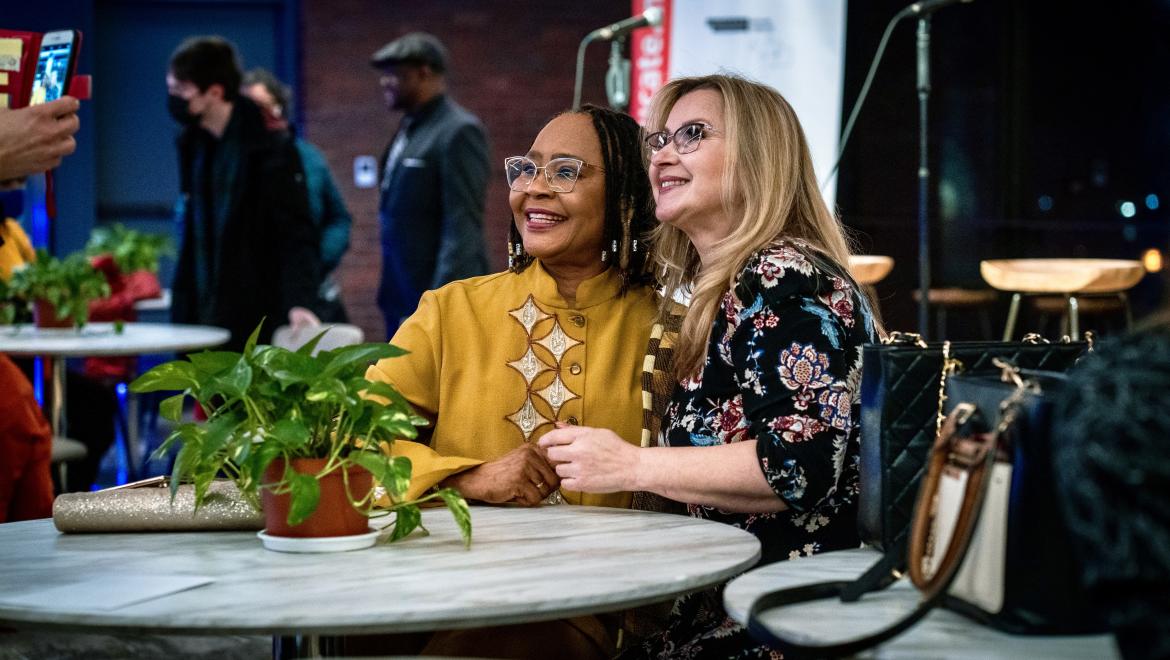 Educators' Night Out
Calling all educators... You deserve a fun night out!
As an important part of our Grand Theatre community, it is our pleasure to invite educators of all descriptions to join our Educators' Night Out on Wednesday preview performances of our Spriet Stage Series and Thursdays for the Auburn Stage Series.
Purchase an Educators' Night Out package, and see all 6 Spriet Stage Series shows for the incredible price of $259, and all 3 Auburn Stage Series shows for only $99.
In the Drewlo or Auburn Lounge after the performance, mingle with other educators and patrons while diving deeper into the show's content at AfterWORDS - a brief guided discussion with guest artists, creative team members, and Grand staff members.
Stay tuned for announcements around special pre-show receptions on select shows throughout your subscription!
2023/24 Educator's Night OUT Performances
SPRIET SERIES
Kim's Convenience: Wednesday, October 18, 2023 at 7:30 p.m.
Charlie and the Chocolate Factory: Wednesday, November 22, 2023 at 7:30 p.m.
The Invisible: Wednesday, January 17, 2024 at 7:30 p.m.
In Seven Days: Wednesday, February 14, 2024 at 7:30 p.m.
CLUE: Wednesday, March 13, 2024 at 7:30 p.m.
Million Dollar Quartet: Wednesday, April 17, 2024 at 7:30 p.m.
AUBURN SERIES
How to Purchase
Did you purchase Educators' Night in 2022/23? RENEW NOW.
New to Educators' Night Out? Book online, or call the Grand Theatre Box Office at 519-672-8800 to get started.
Wish to donate a Student Club subscription? Our Development Team development [at] grandtheatre.com (would love to hear from you)!